Do You Know Your Yiddish Curses?
A good curse can cut an opponent down to size and the Yiddish language has got some of the best curses out there. Use them to deflate overblown egos, put the icing on the cake of a winning argument, or just to show off. Can you hold your own in a Yiddish curse battle?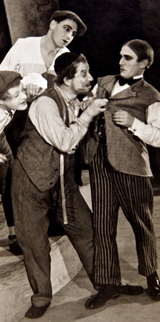 Already Taken the Quiz?
Send a message to your friends and family and tell them about the quiz.